Welcome to Life clinic
We are an infertility, IVF and Gynaecological Clinic in Athens, Greece, with top success rates and specialisation in immunological disorders and unexplained infertility. We offer IVF, Egg Donation, Embryo Donation, Egg freezing, PGD/PGS and extensive investigation, treatment and monitoring for the immunological disorders that affect fertility.
Purpose & Vision
Our goal is to offer a specialised and personal way of diagnosis and treatment of infertility, beyond the usual ones. Paying attention to every detail is a key factor for success.
Our vision is a clinic with personalised approach in every aspect. Our patients are the center of our attention.
Life Clinic is lead by Dimitri Papanikolaou, Obstetrician Gynaecologist specialised in Reproductive Medicine and Reproductive Immunology. Dr Dimitri from the onset of his career paid special attention to the benefits of personalised medicine. The cornerstone to the success in his work is his belief that,
"we must treat individuals, not illnesses"
This approach was proven to be very effective. It resulted in high satisfaction rates and has helped couples to reach their goal more easily, safely, and at a lower final cost. It is an approach that is widely accepted nowadays.
Dr Dimitri is pioneer in practices that are now popular trends in the IVF community, as the low dose stimulation, the longer stimulation protocols, the Ovarian support with supplements and supportive treatments, the Natural cycle applications and treating immunological problems affecting fertility and others.
Life Clinic is a boutique fertility clinic, as opposed to a large-scale clinical department. We proudly offer you strictly tailored treatments and personalised care – everything that you would expect from a highly specialised and unique clinic. Take a look around our clinic by browsing through our gallery.
OUR APPROACH
Simple and practical steps
At Life Clinic we specialise in every aspect of infertility. Our clinic offers pioneering treatments with high success rates, even in very difficult cases. Learn more about our services.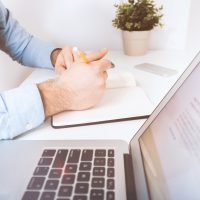 First appointment
Complete medical assessment, Ovarian function assessment and ultrasound examination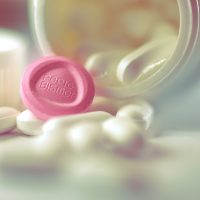 Required blood tests
Hormonal and immunological tests complete the initial medical assessment
Diagnosis of the cause of infertility
We discuss the test results together and come up with a diagnosis and a recommendation for the problem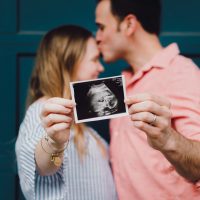 Personalized treatment plan
The key to success and what makes the real difference! Not all the clinics are able to do it at the extend and depth we can!
Immunology and Infertility
Ask Life Clinic's experts
Get answers to common questions about immunology and infertility
01.

What is Reproductive Immunology?
It is the field of Reproductive medicine, which studies the role of the immune system in the process of successful implantation of an embryo as well as in the smooth development of pregnancy. An interaction that had never been evaluated in depth until now and had underestimated its importance for the success of a pregnancy.
02.

How do I know if I have an immune problem?
The problem is diagnosed in one visit, when we will take a detailed medical history (the most important part), in conjunction with specific blood tests sent to a Greek laboratory and to Rosalind Franklin University in Chicago, the university where these tests were developed by the pioneer in reproductive immunology, Dr Alan Beer. He is also the author of the famous book "Is your body baby friendly?" back in 2006. With the completion of the blood tests, we will come to a conclusion about the current immunological condition, the immunological background and we will make the specific supportive plan for it.
03.

Are there side effects from reproductive immunology treatments?
Patient safety is the primary consideration for any treatment option we offer. All the medications we use, are with many years of clinical use and proven safety. Our Protocols have proven over the years to be successful and very secure for all of our patients.
04.

What do I need to know before starting treatment?
Immune therapies modify the immune system but in no way induce immunosuppression. It has been found to practically bring the body into a "pregnancy state" before pregnancy, in order to successfully implant and maintain the fetus.
Like any other complementary treatments, for a successful treatment, primarily is required a healthy embryo that can give a successful pregnancy. Otherwise it is impossible to help... Although they are generally expensive treatments, their cost has greatly decreased in recent years and their safety has increased with the introduction of new drugs that are both cheap and very safe.
Life clinic is one of the pioneers in this field, with over 17 years of experience, having firstly introduced in Europe the INTRALIPID infusion to treat immunological problems and has developed specific protocols to support both assisted reproduction and natural conception where possible.