What we do differently
It is important for us to find the reason for infertility and then to recommend the simplest and most specific solution for it, rather than embark immediately on IVF … and hoping for the best.
For this reason our services are strictly tailored made, in response to each patient's problems and needs.
The personalised medicine, highly experienced staff, together with the top laboratory conditions and our own protocols, makes the real difference to our patients satisfaction and success.
Simply put, our expertise is difficult to find anywhere else.
If you have an infertility problem, particularly if you have experienced repetitive IVF treatment failures, recurrent miscarriages, if you suspect immune-related fertility issues or have been labelled with 'unexplained infertility', don't look anywhere else. You have specific individual needs that can't be solved with a standard 'one-size-fits-all' treatment solution.
With Dr Dimitri's expertise in this field and holistic approach you can be assured of the highest chances of success
Let's talk about our achievements...
From the beginning we promoted something different. The old, more generalised protocols for assisted reproduction needed to be improved. So, we developed an approach that would be flexible, able to address the various causes of infertility to the best of scientific know-how and ensure the highest level of patient care.
Zoom forward 15 years…and it is clear to all that this new method of ART provision is highly successful. It is housed in a patient-centered model whereby all treatments, plans and ad hoc developments are managed on a 1-to-1 individual level. Necessarily, this approach is far more supportive for our patients, building their confidence, ensuring their emotional and physical well-being.
Additionally, we have worked hard to be able to provide immunological support treatments at a reduced financial cost. We have developed our own method of progress tracking which is accompanied with simple and low-cost blood tests.
Top 5 reasons to choose Life Clinic
Ippokratous 166, Athens
info@lifeclinic.gr
+30 210 6450 111
What to expect
Our approach in 4 simple steps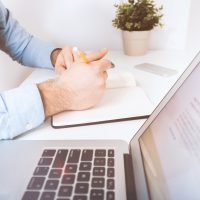 First appointment
Complete medical assessment, Ovarian function assessment and ultrasound examination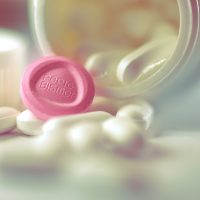 Required blood tests
Hormonal and immunological tests complete the initial medical assessment
Diagnosis of the cause of infertility
We discuss the test results together and come up with a diagnosis and a recommendation for the problem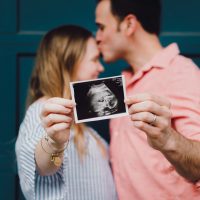 Personalized treatment plan
The key to success and what makes the real difference! Not all the clinics are able to do it at the extend and depth we can!
New Patients
We like to welcome all our new patients for an initial consultation with our director Dr. Dimitris Papanikolaou. The first visit is important to both you, as the patient, and our team to ensure we meet all your needs and expectations. We'll get to know you as a person, understand what your needs and goals are, and take your past history to paint the overall picture about you.
Immunology and Infertility
Frequently asked questions - Ask Life Clinic's experts
What is reproductive immunology?
Reproductive immunology is a field of study that focuses on the interactions between the immune system and the reproductive system. It aims to understand how the immune system plays a role in various reproductive processes, such as fertility, pregnancy, and fetal development.
The immune system plays a crucial role in protecting the body against infections and foreign invaders. However, during pregnancy, the immune system must also tolerate the presence of a semi-allogeneic fetus (a fetus with different genetic material than the mother). Reproductive immunology seeks to understand how the immune system achieves this balance between protecting the mother and tolerating the fetus.
Research in reproductive immunology has led to the development of new treatments for infertility, recurrent miscarriage, and other reproductive disorders. It has also shed light on the mechanisms underlying certain pregnancy complications, such as pre-eclampsia and intrauterine growth restriction.
Common immune issues that can impact fertility or pregnancy include antiphospholipid syndrome (APS), thyroid autoimmunity, and natural killer (NK) cell dysfunction.

Further reading:
Wiley Online Library
Immunity at the Maternal/Fetal interface: Immunological Reviews: Vol 308, No 1
How do I know if I have an immune problem?
The presence of an immune problem can be diagnosed within one visit to our clinic. At your appointment we will take a detailed medical history (the most important part), in conjunction with specific blood tests which will be sent to a Greek laboratory and also to Rosalind Franklin University (RFU) of Medicine and Science in Chicago*. With the completion of the necessary blood tests, we will be able to complete the evaluation of your current immunological background and condition and from there be able to create a specific supportive plan for you as required.
* RFU was the home of one of the greatest pioneers of reproductive immunology, Dr Alan Beer. He is also the author of the famous book entitled "Is your body baby friendly?"(2006) which  is still considered to be the 'bible' of reproductive immunology and is a vital resource for all couples considering fertility treatment.
Further reading:

Is Your Body Baby Friendly?
How "Unexplained" Infertility, Miscarriage and IVF Failure Can Be Explained and Treated with Immunotherapy
Author: Alan E Beer MD
Are there side effects from reproductive immunology treatments?
Reproductive immunology treatments are medical interventions designed to address immune system issues that may be impacting fertility or pregnancy outcomes. These treatments can include immune modulating drugs, such as steroids or intravenous immunoglobulin (IVIG), and other procedures like leukocyte immunization therapy (LIT) or embryo immunotherapy.

Like any medical treatment, there may be potential side effects associated with reproductive immunology treatments. The specific side effects can vary depending on the type of treatment used, the individual's medical history and other factors.
Patient safety is the primary consideration for any treatment option we offer. All the medications we use, are with many years of clinical use and proven safety. Our Protocols have shown over the years to be successful and very safe for all of our patients.
 What do I need to know before starting immune fertility treatment?
Immune therapies modify the immune system but in no way induce immunosuppression. Practically speaking, these treatments re-align the body into a "pregnancy-capable state" before pregnancy, in order to successfully implant and maintain the fetus. Like any other complementary treatments, a healthy embryo is required in order to give a successful pregnancy.
The cost of immunological support treatments are has significantly decreased in recent years with the introduction of new cheaper drugs. We have also worked hard to be able to provide these treatments at further reduced costs through the development of our own method of progress tracking.
Life Clinic founder and director, Dr. Dimitri, is one of the pioneers in this field with over 18 years of experience. He was the first to introduce the INTRALIPID infusion in Europe for the treatment of fertility-related immunological problems. He went on to develop his own specific protocols to improve fertility and pregnancy outcomes in both assisted reproduction and natural conception.
The length of reproductive immunology treatment can vary depending on the individual's specific condition and treatment plan.
Further information:
IVFImmunology.com – The Reproductive Immunology Guide
Life Clinic